This time, Michael talks about how product designs would change according to the changes in the market, especially about changes due to the recent rise of subscription and sharing businesses.
Michael Schneider: 
I assume that subscription and sharing businesses will expand further in the furniture market. People will rent even pieces of furniture for a certain period of time. They will go back to factories for refurbishment and again be sent out to other users. This cycle could go on and on until they eventually go out of fashion or break. We will make furniture on the premise of continual refurbishment and changes in ownership. Accordingly, designers would have to focus more on efficiency in order to make production, packaging, and delivery easier. Despite such a trend, some of the current mainstream furniture will remain, patronized by people who appreciate true authentic value. Take Karl Lagerfeld for example. He had added some actual pieces of traditional crafts in the Métiers d'Art collection of Chanel in order to leave them to posterity.
My wish as a product designer is to create products with true value that fascinate people even if they have less materialistic desires to own things. Of course, it's essential at the same time to meet the needs of the times mentioned above.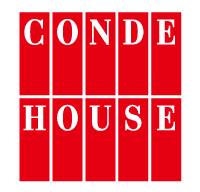 Shungo Ijima
He is travelling around the world. His passion is to explain Japan to the world, from the unique viewpoint accumulated through his career: overseas posting, MBA holder, former official of the Ministry of Finance.