---
The customer-obsession policy of Zappos creates many loyal customers
The other day, right after passing through the cashier of a supermarket, a pack of eggs slipped from my shopping basket and fell to the floor. In that moment, everything appeared in slow motion to me. I snapped back and fearfully saw my wife still standing at the cashier. Of course, she furiously glared at me. I very well knew what she was going to say. "What have you done?" Literally in Japanese, that is "Why did you do that?" If I was a Congressman, I would like to immediately prohibit this kind of meaningless questions expecting no answer.
Anyway, I was in despair waiting for the time of judgement by my wife, but surprisingly enough, an angel came down instead. Accurately, it was a clerk running up to me and saying with a smile "No worries. I'll get you another one." At that moment, I became a big fan of the supermarket, and was convinced that what the myths concerning Zappos indicate is true.
Zappos: One of Fortune 100 Best Companies to Work for
Let me introduce Zappos. It's a company for online sales of shoes, headquartered in Las Vegas. It is often ranked in "Fortune 100 Best Companies to Work for." Its customer-obsession policy made Jeff Bezos say "I get all weak-kneed when I see a customer-obsessed company, and Zappos is certainly is that." I'm not going to share their legendary stories here, but you'll fall in love with the company once you know even one of the stories.
We just want to make others happy
There's one more important lesson we have to learn from them. Zappos had been sometimes ranked as one of 100 best companies "to work for." As you can see from the fact, the management of Zappos doesn't force their employees by carrot and stick. They themselves actively execute their missions and are proud of the customer-obsession policy. As this may sound too naïve, I believe this is a fundamental driver for us to work. People fundamentally want to do something to make others happy.
There's a Japanese proverb similar to Zappos's policy: Being good for sellers, buyers, and society is a must for long business. We may not yet be close to their level, but keep making an effort. I know the proverb may sound too naïve to survive, but don't you feel good to think that we work for something more than money?
---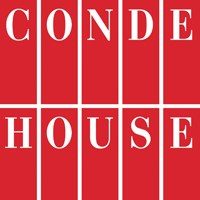 Shungo Ijima
He is travelling around the world. His passion is to explain Japan to the world, from the unique viewpoint accumulated through his career: overseas posting, MBA holder, former official of the Ministry of Finance.
---