---
The Great Tohoku Eearthquake was like the end of the world
At the moment, I was in the building of the Ministry of Finance in the middle of Tokyo and thought I was going to die, staring out a window. Street lamp posts widely swang like a metronome needle in a slow tempo. After the quake subsided, someone turned on the TV. In silence, we just uselessly watched everything was swept away by the tsunami. This is about the 2011 Tohoku Earthquake that occured exactly 10 years ago.
As most of you may still remember, the real nightmare came after the quake. We had to battle with the melt down of the nuclear power plant (NPP) destroyed by the tsunami. Even though we somehow survived through hell with support from all over the world, the current Prime Minister, in his policy speech last October, declared to build new NPPs, to my disappointment.
Fragmentation after the earthquake
According to the latest public opinion survey made by Japan's public broadcasting station last December, 50% of the public are against building additional NPPs. It seems like democracies are dying. Pro-NPP people always attack opposition people like me, by saying "Think realistically. Do you want to go back to primitive times?" I want to say exactly the same words back to the pro-NPP people. After the earthquake, from September 2013 to August 2015, all the NPPs in Japan had been shut down, but there was no opportunity where we needed to light a fire with a flint. The pro-NPP people have alleged it must have increased environmental burdens, but it actually didn't by saving power and using more renewable energy.
May the force be with idealists!
First of all, I hate the words "Be realistic." If wanting to change the world better, we should be idealistic and struggle to make reality close to ideal even a little. Especially leaders like Prime Minister must be idealists (leaving realism to staff officers). In a sense, the management of CondeHouse is worthy of praise because they have decided to hold up the ideal of being a real ecofriendly company. Since the time of establishment, CondeHouse has been an environmentally conscious company, and expanding and deepening the identity further. Although some of the concrete measures may not look advantageous directly to customers, we will continue because we believe such measures will contribute to society in a long run.
---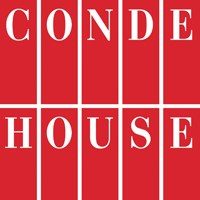 Shungo Ijima
He is travelling around the world. His passion is to explain Japan to the world, from the unique viewpoint accumulated through his career: overseas posting, MBA holder, former official of the Ministry of Finance.
---
---
Photo Credit: https://asiasociety.org/new-york/events/fukushima-disaster-10-years-lessons-never-forget