---
What we lost by the COVID
Last year (2020), the COVID prevented the Tokyo Olympic Games from being held. There was one more thing it took away from us: summer festivals. The number of Japanese summer festivals is said to be more than 300 thousands. They are held everywhere in Japan every year in late August. It's a magical time especially for kids. Cheap candies given after a festival dance, food stands, fireworks, etc. Kids enjoy together with friends, missing the last days of their summer holidays. The COVID robbed us of such a seasonal tradition and even a sense of the seasons. Before going on writing about Japanese summer festivals, I think I should explain a little about Japanese religious views because summer festivals are originally religious events.
Japanese summer festivals are originally religious events
In Japan, we believe the spirits of ancestors are back during summer, and summer festivals are events to send them back. Japanese people are thought to be non-religious, and we ourselves think we are. It's because the main religions (Shinto and Buddhism) don't have strict doctrines. This is the reason why we have no hesitation to celebrate Christmas throughout the country, and why Halloween is getting more and more popular nowadays. As a matter of fact, I think we are religious. About 70% of the population visit a shrine or temple in the first three days of the new year. Most of the companies have a small shrine in the building. The number of shrines is more than 80000, temples more than 70000. That of even convenience stores (the total of 7-11, Family Mart, Lawson, etc) is still less than 60000, for your reference.
A great opportunity to develop relationships locally
Many people may forget the original meaning of a summer festival, but I don't think that's a serious problem. What is more important is many people gather and enjoy a summer festival. It's a good opportunity to develop relationships. CondeHouse has participated in the biggest summer festival in the home town, making a portable shrine float by using woodworking skills. We always pull the float around the main street, perform some comical dances, and have an after-party.
I assume most of the 300 thousands summer festivals were canceled last year, the same as ones in our home town. Summer here in Hokkaido is very short, and so, a summer festival is important more for us. We can enhance relationships in the local community and the workplace, and also convince ourselves that summer is over. It's a worn-out phrase, but it seems true that we always realize the importance of something only after losing it.
---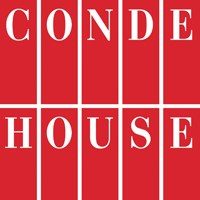 Shungo Ijima
He is travelling around the world. His passion is to explain Japan to the world, from the unique viewpoint accumulated through his career: overseas posting, MBA holder, former official of the Ministry of Finance.
---
Photo Credit: https://jw-webmagazine.com/best-summer-festivals-in-japan-2018-a377b74f0f08/
---