---
What would you like to do on your free time in Hokkaido?
If you were to move to Hokkaido and start a new life, what hobbies would you like to do on your free time? Hokkaido is one of the most comfortable places in Japan for cycling. Roads are usually straight, wide, and with less traffic. Even if you are not an avid cyclist, going for a bike ride a little further afield is a great idea to keep active during the weekend.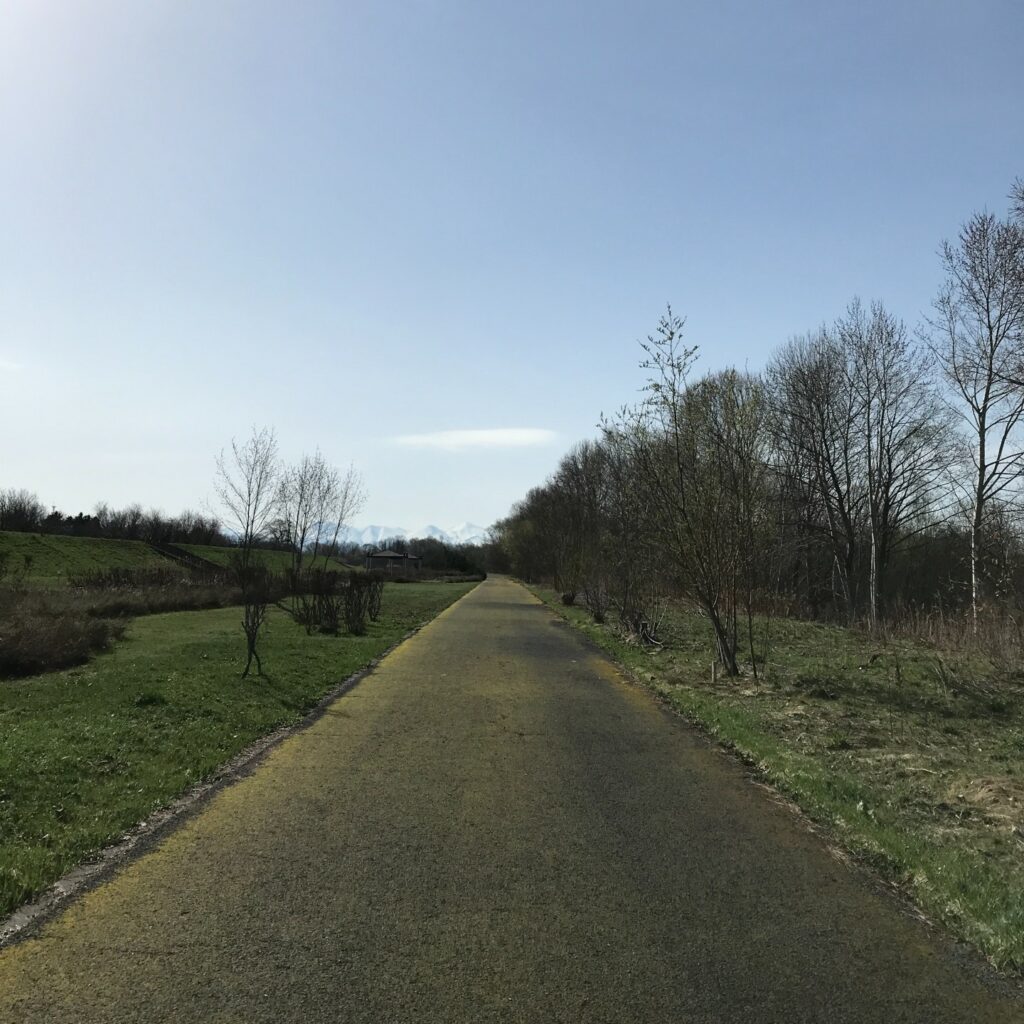 Asahikawa is well suited place for cycling
I am not an enthusiastic cyclist, just started riding a bike about a year ago. As soon as I moved here, I realized how well suited Asahikawa is for cycling. With the vast Kamikawa Basin and several rivers running through it, there is no shortage of places to ride. On weekends, when my body feels like lead after a week in the office, I can give it a quick choice for a destination and start riding and just pedal away.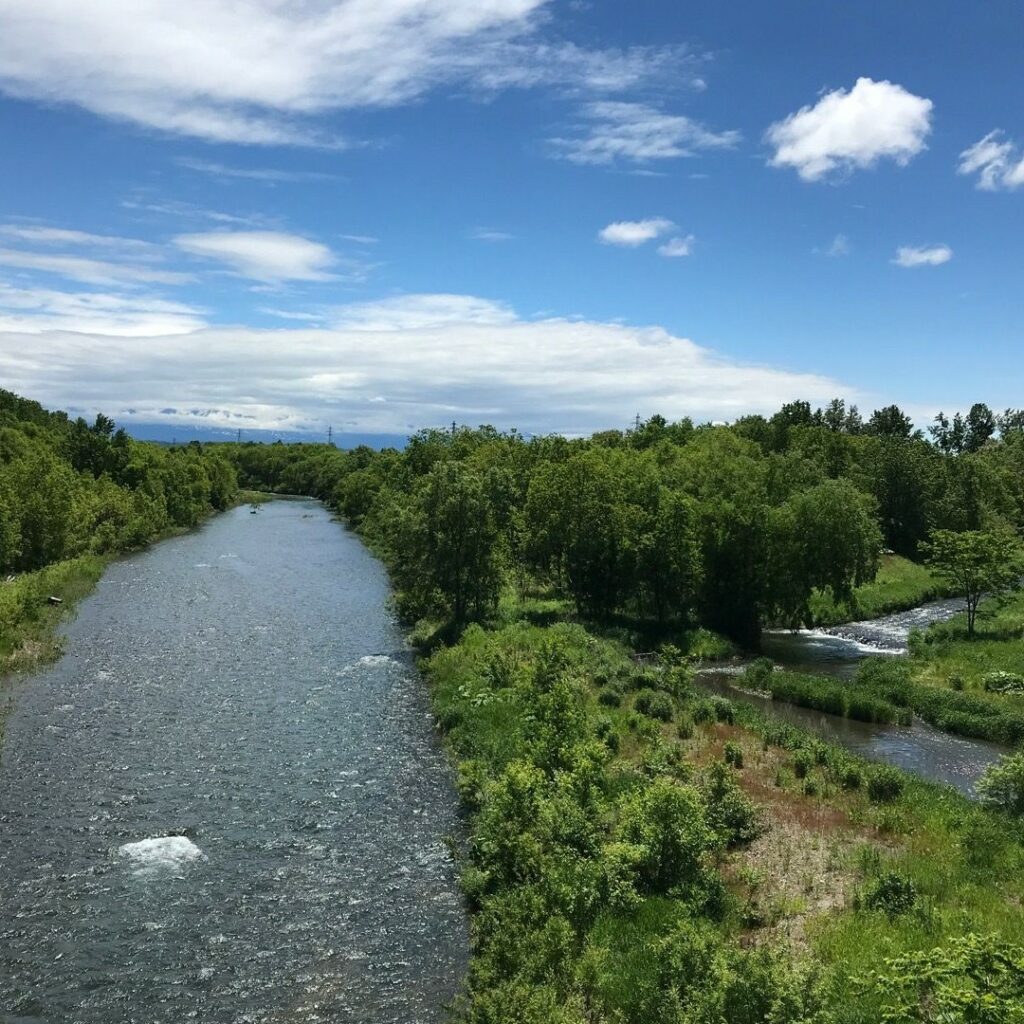 Map co-produced by bicycle enthusiasts
The image below is a map of an app called Strava, indicating by thicker lines more frequently traveled roads registered by cyclists with the app. I'm sure they must be avid cyclists. Isn't it fun to see so many cyclists roaming around on the roads here and there?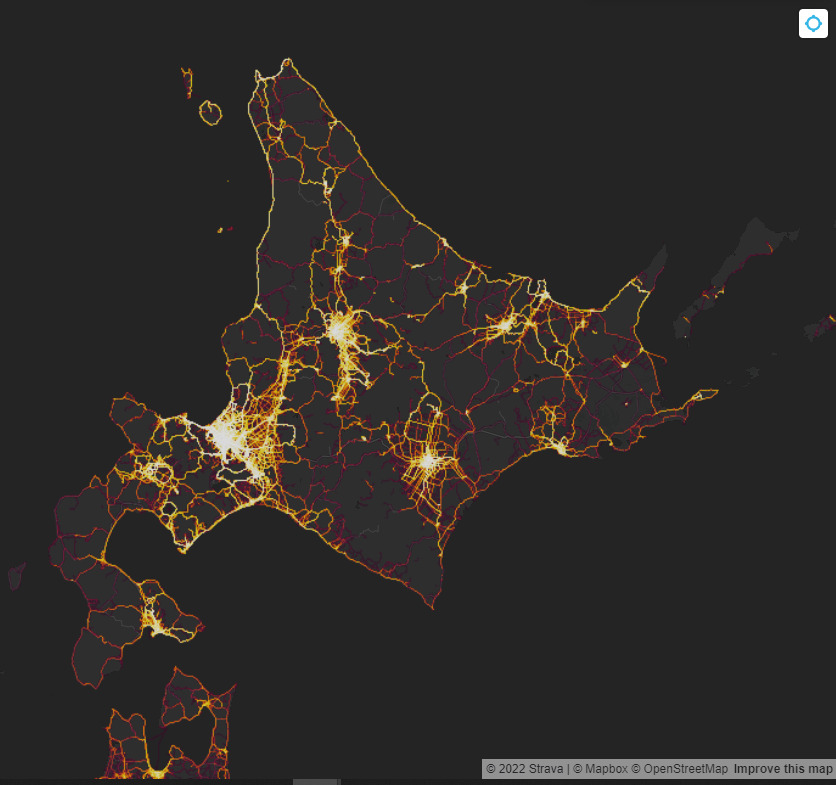 It's not only showing routes, but also cyclists can create the particular name to hill-climb courses by themselves. Enthusiastic users log their passage times, and fierce time races are held every day. The popular racing courses heat up on this map.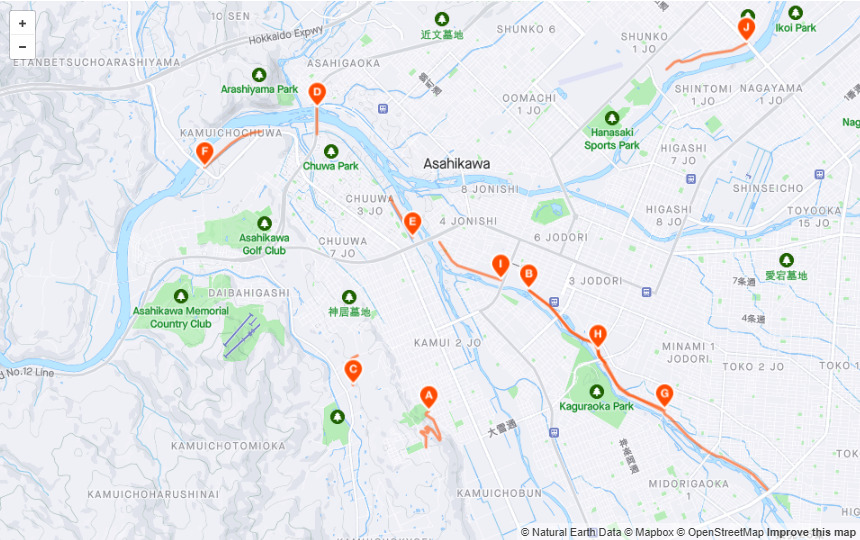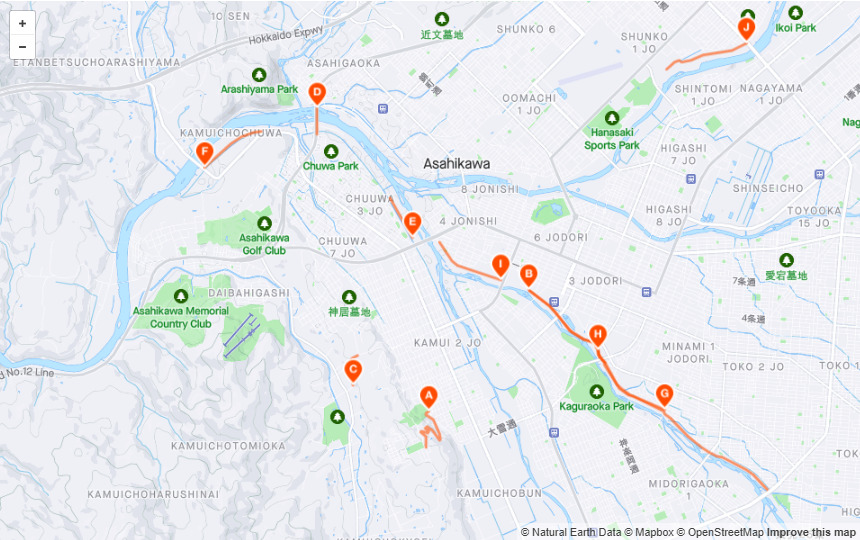 A ride along Chubetsu river & Chubetsu Dam
What do you think? You must be tempted to go cycling for a bit. I am one of them. One weekend day, I decided to go see the Chubetsu Dam. As you can see in the figure below, the course was to paddle along a straight road and take a short ride around the lake. I also wanted to go to a place called "Taisetsu Gensui Park" where you can get good tasting water.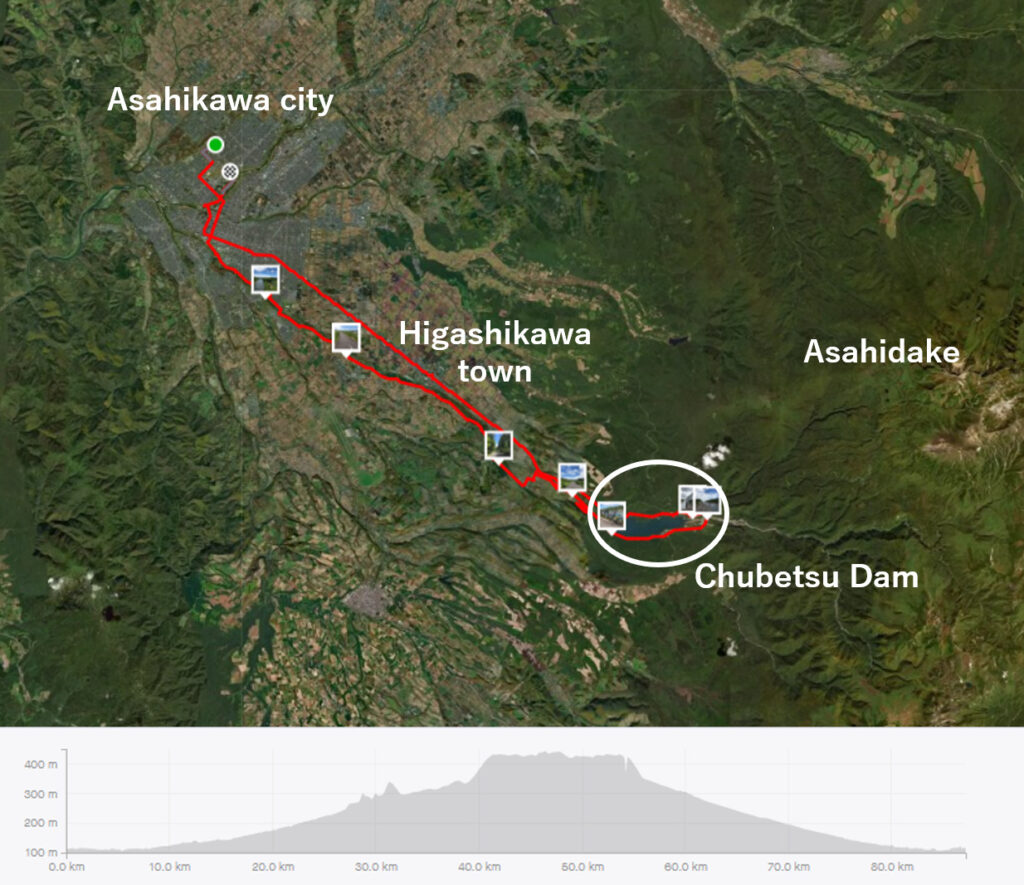 Notes when riding bike in Hokkaido
Here are some notes I learned from my ride!
Weather conditions
Early June can be a little too cold to enjoy outdoor activity in Hokkaido. Even if it is a clear and sunny day, the wind can be strong and rob you of body heat, and the disturbing rain clouds can suddenly come out from over the mountains. Such unexpected condition may change your easy-going ride into the strict ordeal.
Red foxes
Foxes often appear on the bike paths and turn their dull eyes on you, but you should never touch them. This is because Hokkaido's foxes may carry a parasite called echinococcus, and infection with this dreaded parasite can lead to death.
Glasses are definitely necessities
If you are going along the river path, wear sunglasses to protect your eyes from the attack of lightweight pistols (feather bugs) .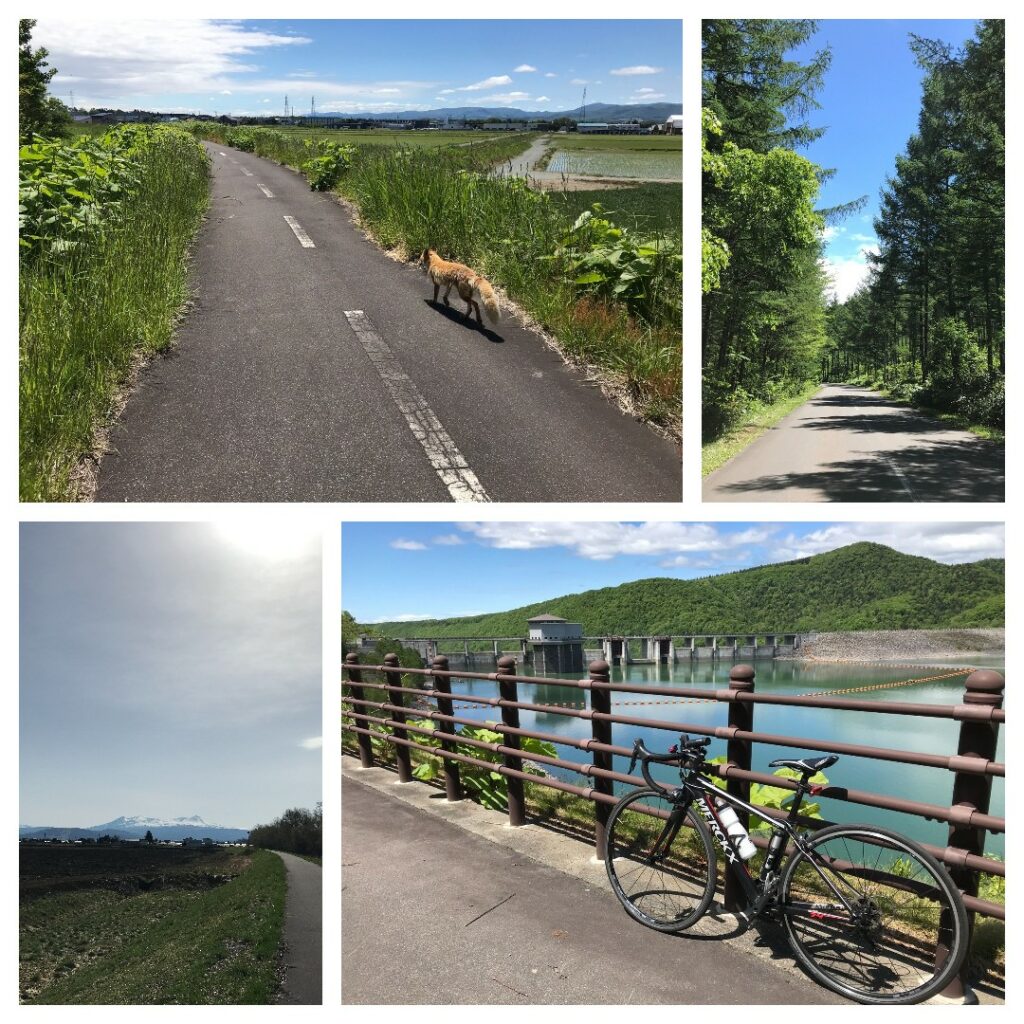 Now, are you ready? Have a great cycling weekend, everyone!
---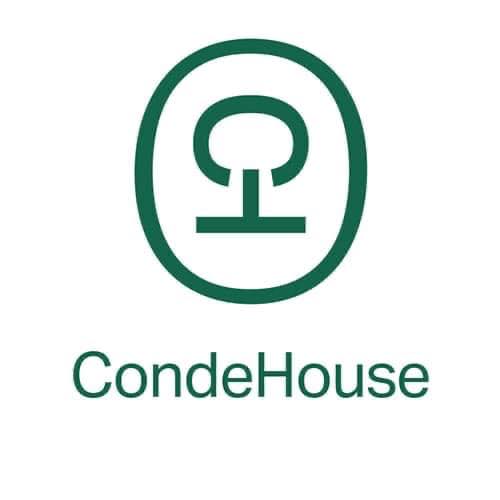 Nami