A virtual hotel built on the bedrock of Daisetsuzan
Recently our company launched a virtual hotel, Hokkaido Rock House designed by Sou Fujimoto. It is built on the bedrock of Daisetsuzan in Hokkaido. I am sure that anyone who was born and raised in Hokkaido can feel sympathy for its concept. The landscape on that virtual world is said to be modeled after Daisetsu National Park. Daisetsuzan, meaning "geat snowy mountains", is the largest national park in Japan. There are 16 peaks over 2,000 meters, offering the most rugged scenery from the foot of mountain. It is also known as the nickname of "the playground of the gods" in native Ainu. Ainu is the indigenous people of Hokkaido.
Asahidake is popular spot for outdoor activities
Asahidake (2,290 meters), located in the north of Daisetsuzan Natonal Park, is the highest peak in Hokkaido. The mountain is familiar to Asahikawa citizens because it's close and we can reach the foot of the mountain within an hour! With this easy accessibility, Asahidake is a popular spot for a variety of outdoor recreational activities. Today, let's see what kind of fun you can have at Asahidake.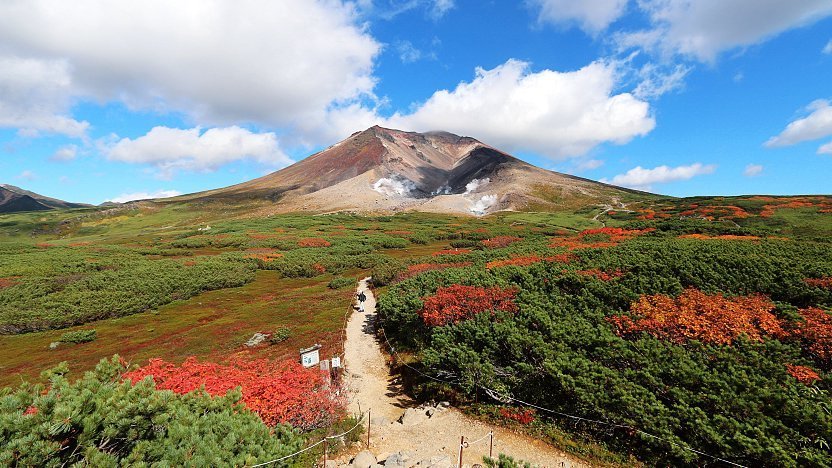 "Mount Asahidake, in Daisetsuzan", Photo Credit: https://www.japan-guide.com/e/e6776.html
1. Hike
The first choice must be hiking one of the many trails found throughout the park. One of the most popular is the Ginsendai Trailhead. It is considered to be one of the best places for enjoying early autum leaves viewing in mountain.
Memory of climbing Daisetsuzan
By the way, I used to be a member of the mountaineering club in my high school here in Asahikawa. Asahikawa is one of the closest district to Daisetsuzan among all school districts. So the location should be the envy of mountaineering clubs in all over Japan. However, I ashamed to admit that I have little memory of it. At that time climbing was too painful for me to enjoy the scenery or the romance of geological dreaming. The only thing I can barely remember is that I enjoyed sliding on the remaining snow on the slopes in Daisetsuzan.
Anyway, hiking can be easily enjoyed under the COVID era and has been very popular activity these days, boosted by the unprecedented outdoor boom in Japan. Various information about trails and traverse courses is available both on Internet and in print media. My co-worker Akemi posted about her snowshoe hike in Asahidake before, please check it!
2. Hot spring
There is a small town named "Asahidake onsen" at the base of Asahidake, where is a place to begin exploring the surrounding mountainous terrain and to relax in soothing hot springs after hiking. Yukomanso is one of the most popular resort, where you can enjoy day staying. Akemi also mention about this.
3. Water activity
In the hootholls of Asahidake, there is Lake Chubetsu.The lake is the headwaters of Chubetsu river and one of the newest lake in Hokkaido, formed by a dam. View up to the Daisetsu Range can be beautiful. The lake is popular for canoeing, rafting, and Stand Up Paddle Board (SUP) which is super popular recently. There is a convenient artificial beach with easy access from car port. Although I don't have the qualities to mention these hobbies because I can't swim at all, I am always delighted when I see people enjoy their water activities whenever I pass by the lake. The website of that link is shown below is so informative with lots of photos, please check it!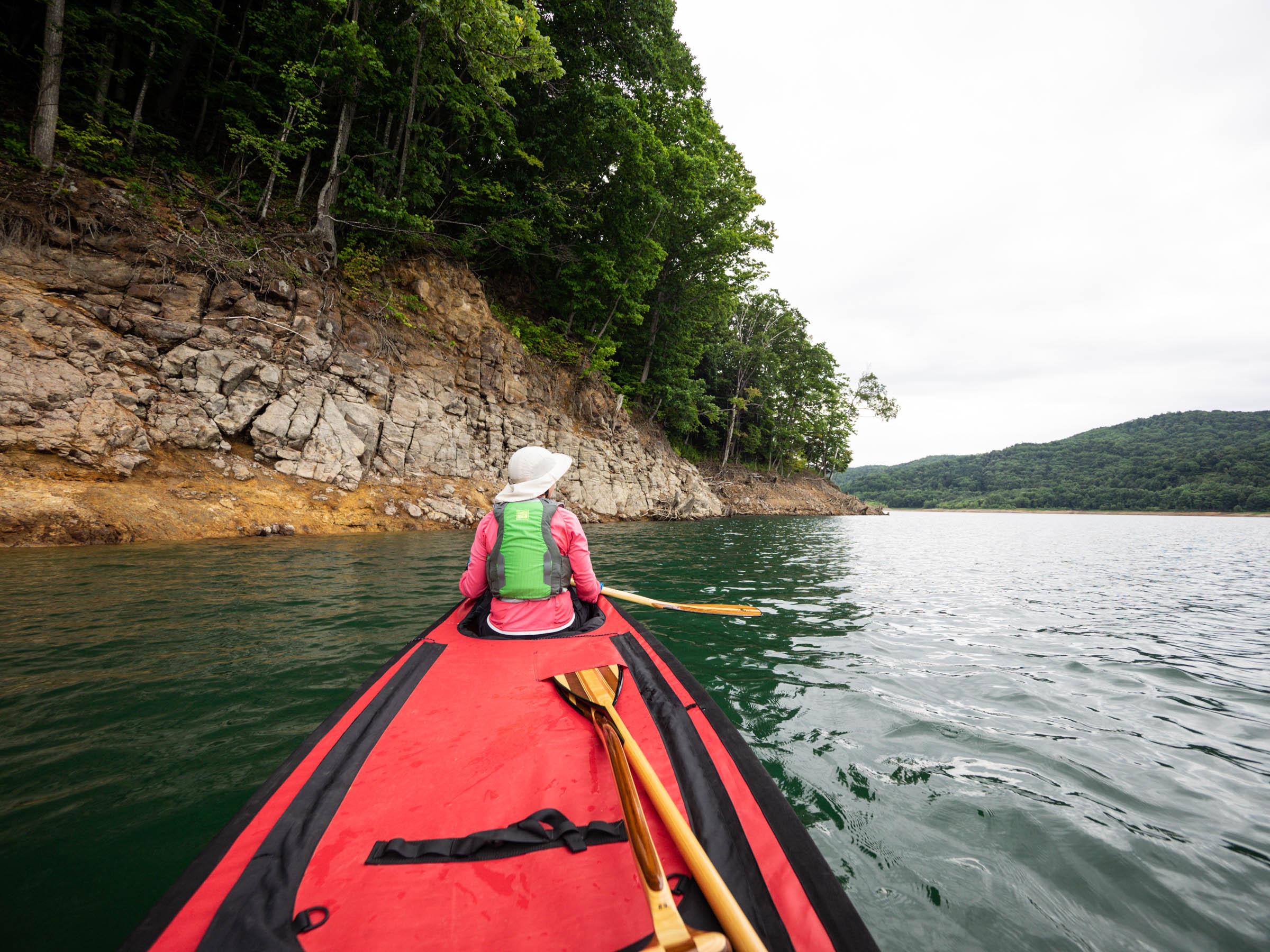 4. Skiing & Snowboarding
In winter season, you can experience Japan's best powder snow in Asahidake. Under certain weather conditions, phenomena such as diamond dust or sun pillars can also be observed. But please note that it's not really a resort. It's essentially a backcountry ski area that has been partially serviced by ropeway. THe good point is, compared to general ski resorts, the crowds are minimal and this place offers plenty of variety and both alpine and tree skiing courses.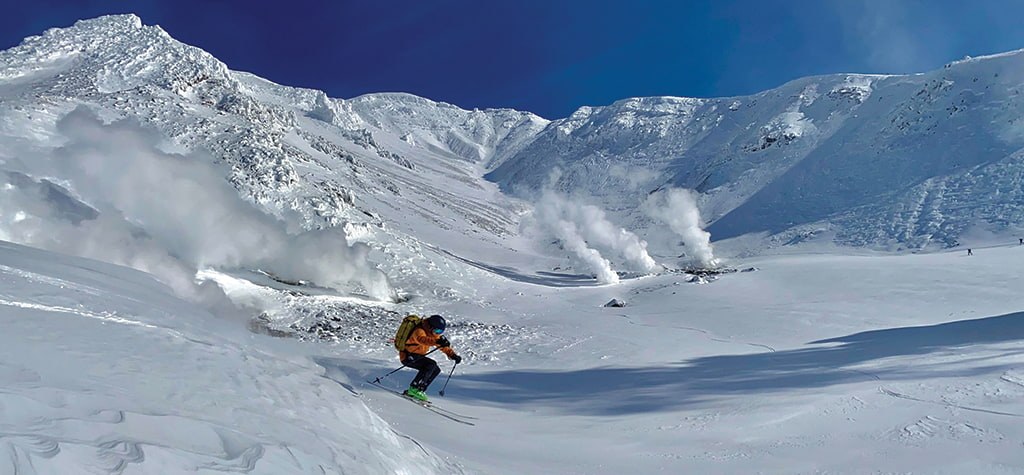 Photo credit: https://risingsunguides.com/multi-day-packages/daisetsuzan-powder-trip/
5. Sightseeing by taking ropeway
If you aren't much of a hiking enthusiast but feel like scaling one of Daisetsuzan's peaks anyway, please consider taking a ropeway. This will take you up the up to Asahidake to a viewpoint with stunning vistas over large areas of the park.
6. Hill climbing🚴
The way from Higashikawa to Asahidake Onsen is a great course for hill climbing practice. Because cycling has been always on my mind recently and I was told about this course from a colleague at work, I've been sneaking out to go there for practice. The exhilaration of the nonstop descent after long climbing by bike has become so addictive. Funny enough, I know how crazy I am to start climbing again just after I mentioned painfulness of mountain climbing in high school.
7. Tasting natural spring water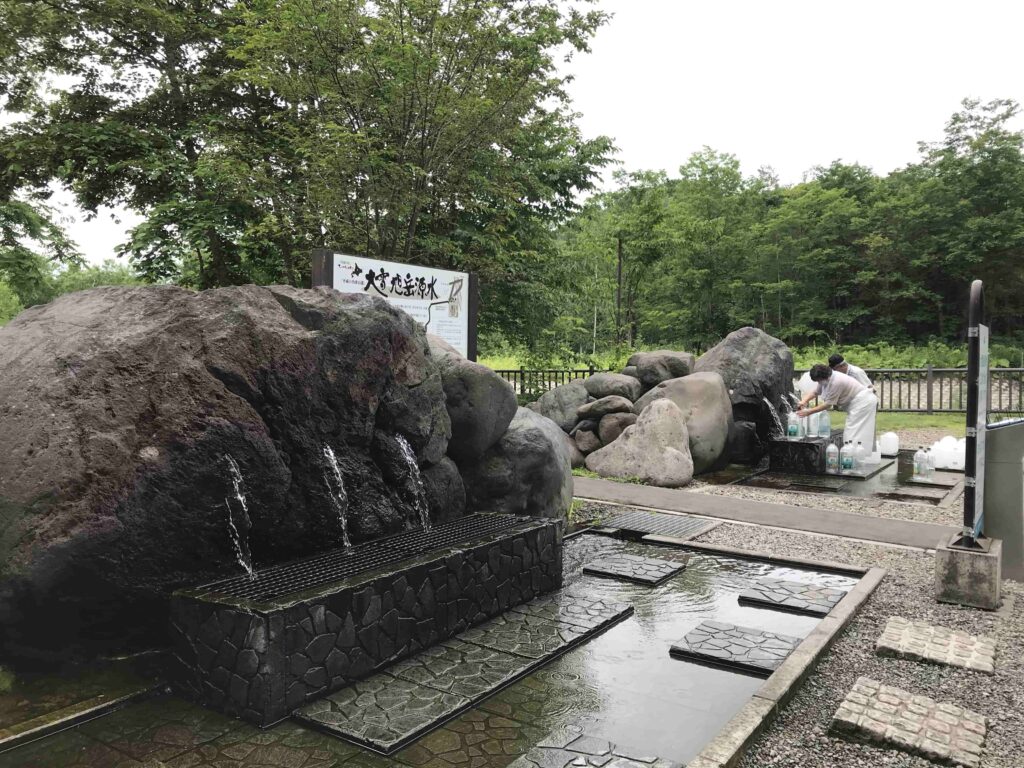 The last thing Irecommend is to enjoy tasting the natural spring water at the foot of the mountain. There is a spot called Asahidake Gensui (旭岳源水), easily accessible by car, quite an abundance of water gushing out, so much so that you can get soaked all over with the splashing water drops. The place is so popular that people are repeatedly coming here to refill their bottles. What is interesting is that the repeaters are fully protected by their long torsos and boots so as not to get their clothes wet. It is as if they are doing some kind of agricultural work.

There is a small path neaby Asahidake Gensui, where visitors can take a stroll along the promenade. A quiet stream is well maintained in the forest, and a short walk will surely refresh you. There are also a place to refill water at the end of the path, where is less crowded and the flow of the water is calmer, so you don't need to wear a long pole any more! Feel like getting a little something out of this. Please stop by when you come to Asahidake area!
---
---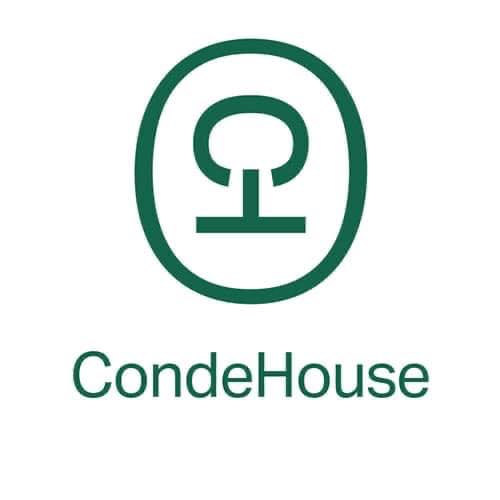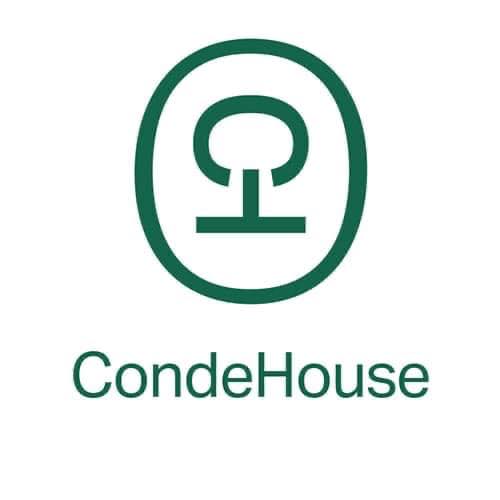 Nami