---
Savior after the collapse of Lehman
In 2008, the great financial crisis started from the Wall Street and struck the whole world. Many companies faced business difficulties, and so did CondeHouse. We immediately needed a successful product in order to survive. That was the time when our best-selling chair, the WING Lux, was born (2009).
Product changing the character of the Lux collection
What if we gather all our technologies to make furniture without any thought of cost? This is the starting point of our Lux collection. The development of the Wing chair had already started as one of the Lux collection products, but the financial crisis drove us to change the concept of the Lux collection itself. Even though how much we improved quality, the market conditions didn't allow luxury goods any more, at least in Japan at that time. We had to apply all of our technologies to cost reduction as well.
The designer of the collection aimed at furniture design to express the pulse of life and nature. The chair backrest tells the origin of the name, WING. It was inspired from bird's wings. The shape of the chair mostly comprises curved lines, which makes it look more natural and consequently contributes to comfortability. In exchange for the advantage, we resulted in having a lot of technical challenges, though.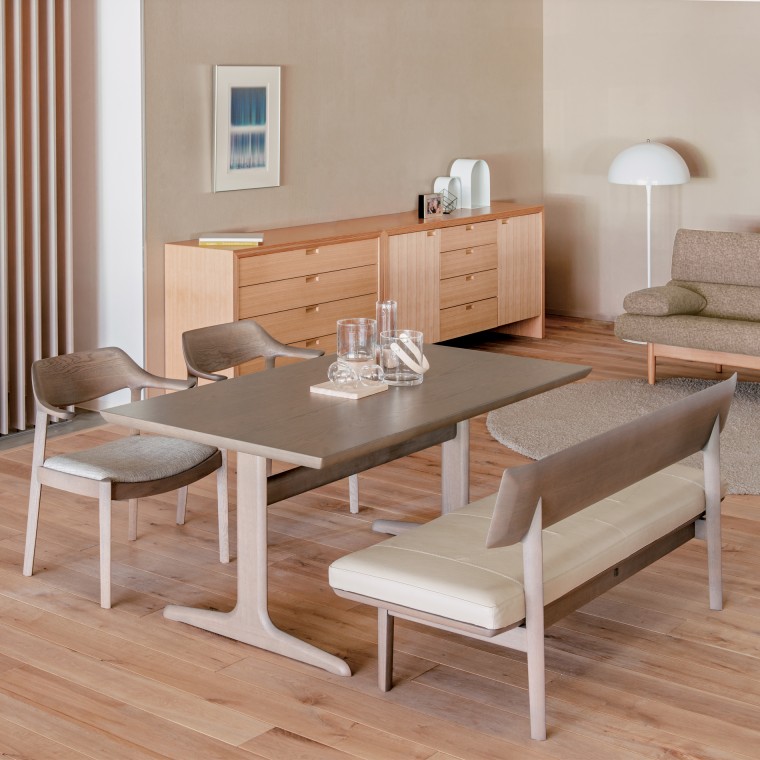 Technical challenge 1
Making curved lines itself is not so difficult but makes all the processes difficult and complicated. For example, it's getting more difficult to position a reference point for parts assembly. These days, CNC machines do the rough shaving of the most parts, but craftsmanship is still essential. CNC processing requires time and millimeter-precision for our staff to set a jig tool to position parts precisely at the machines.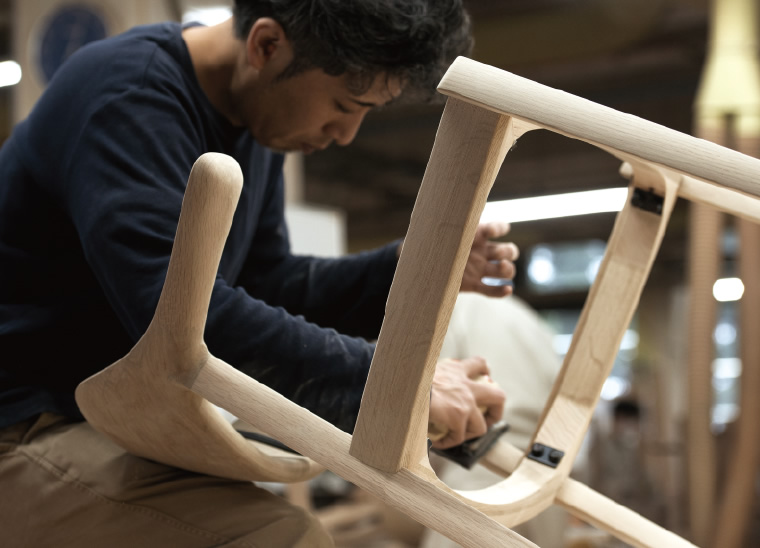 Technical challenge 2
In addition, there were two more difficulties we faced to develop the WING chair. They were the joint of the backrest and rear legs; the joint of the seat frame and rear legs. The joint of the backrest and rear legs is completely seamless, which requires some additional processes and advanced technology. This is a proof that we go to great lengths for a good design.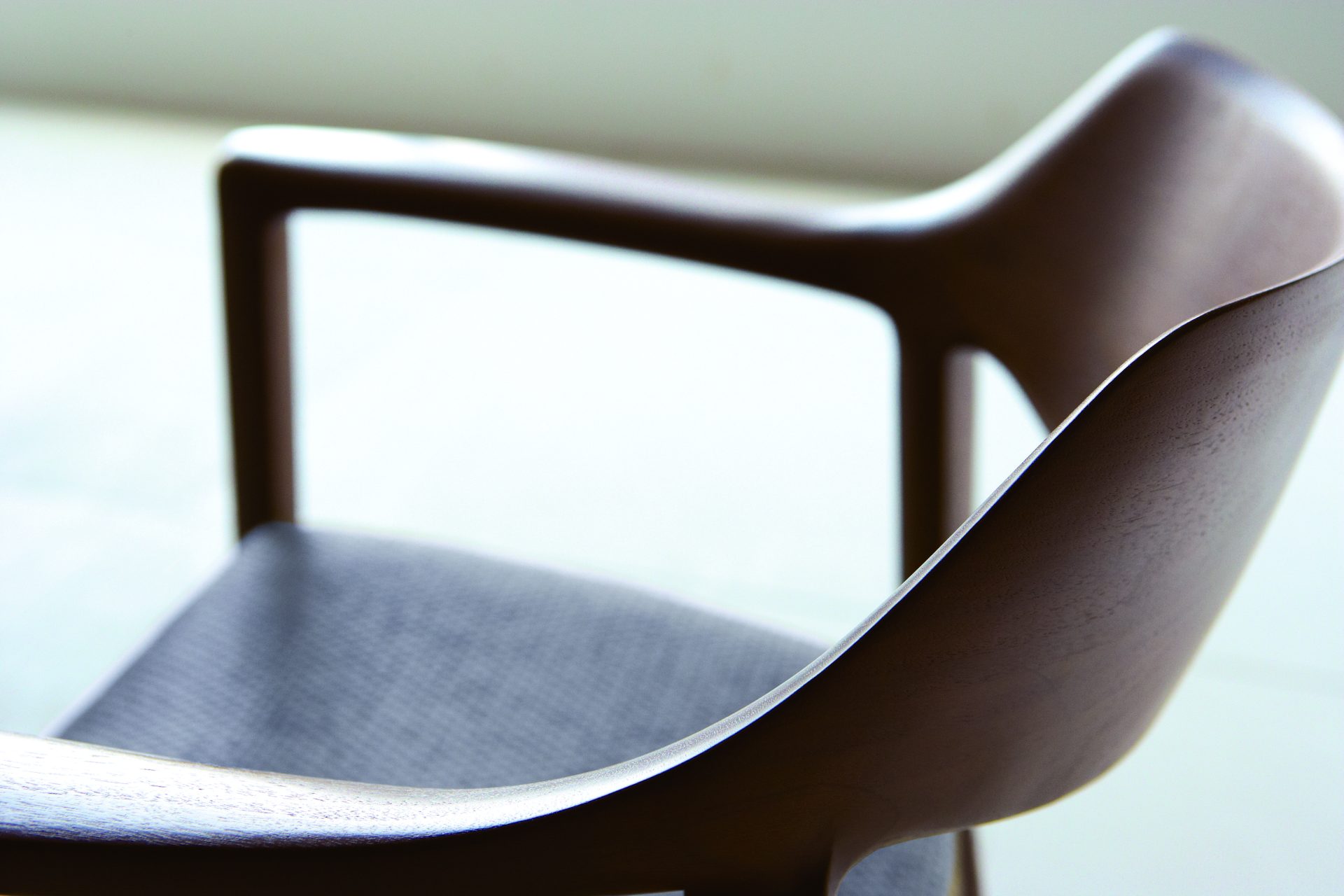 Technical challenge 3
Another challenge was the joint of the seat frame and rear legs. The joint is designed to make the seat frame look like biting in the rear leg. This requires to shave the joint part of the leg exactly the same as the edge shape of the seat frame. Now that you get to know about the details of the chair, it would be more interesting. Why don't you come check it in person at our shop near you?
---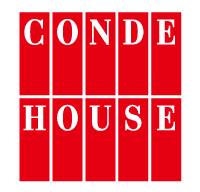 Shungo Ijima
He is travelling around the world. His passion is to explain Japan to the world, from the unique viewpoint accumulated through his career: overseas posting, MBA holder, former official of the Ministry of Finance.
---
---